---
Love it Lend it Website Launch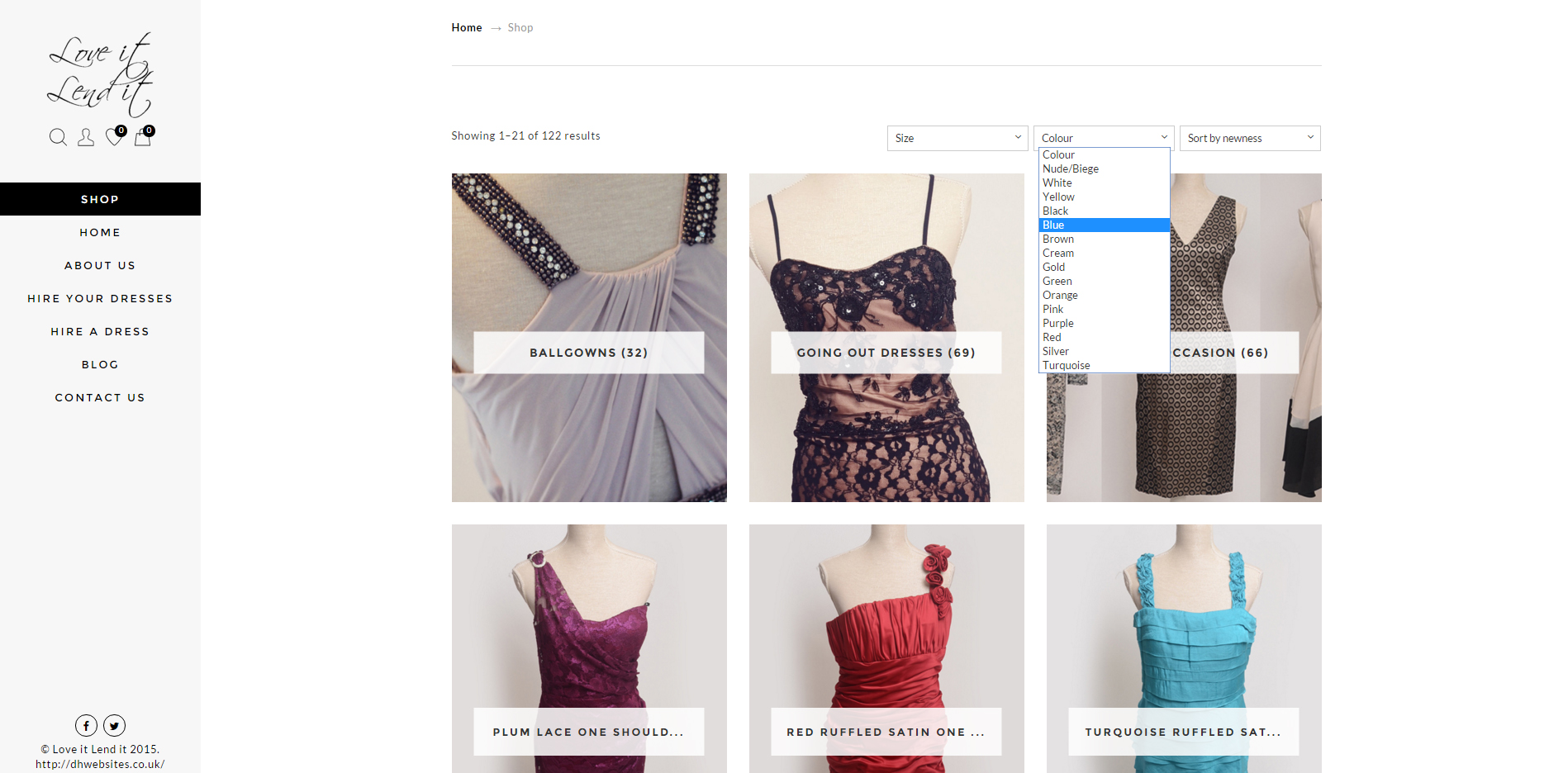 by Zelda
24

Nov 2015

We've launched another website (logo design, business cards and social media) for a dress hire business located right here in Bournemouth!

Love it Lend it is a simple idea…
Hire a special occasion dress for one night, no need to buy expensive dresses that you'll only wear once. Think of it as an extension of your wardrobe.

The website we've created has brochure pages to explain the dress hire concept and how client use the service, but can also make money themselves by hiring their dresses out, a blog which can be easily updated by the client and most fundamentally a 'shop' section which for now is serving as a browsing element with filters on size, colour and dress type which will soon serve as an online shop where clients can browse, choose and hire their dresses all done online.

We also created the email system, bespoke email signature, photography of all products and set up of social media accounts on Facebook, Twitter and Instagram.
Zelda