---
Beagle Technology Group Website Launch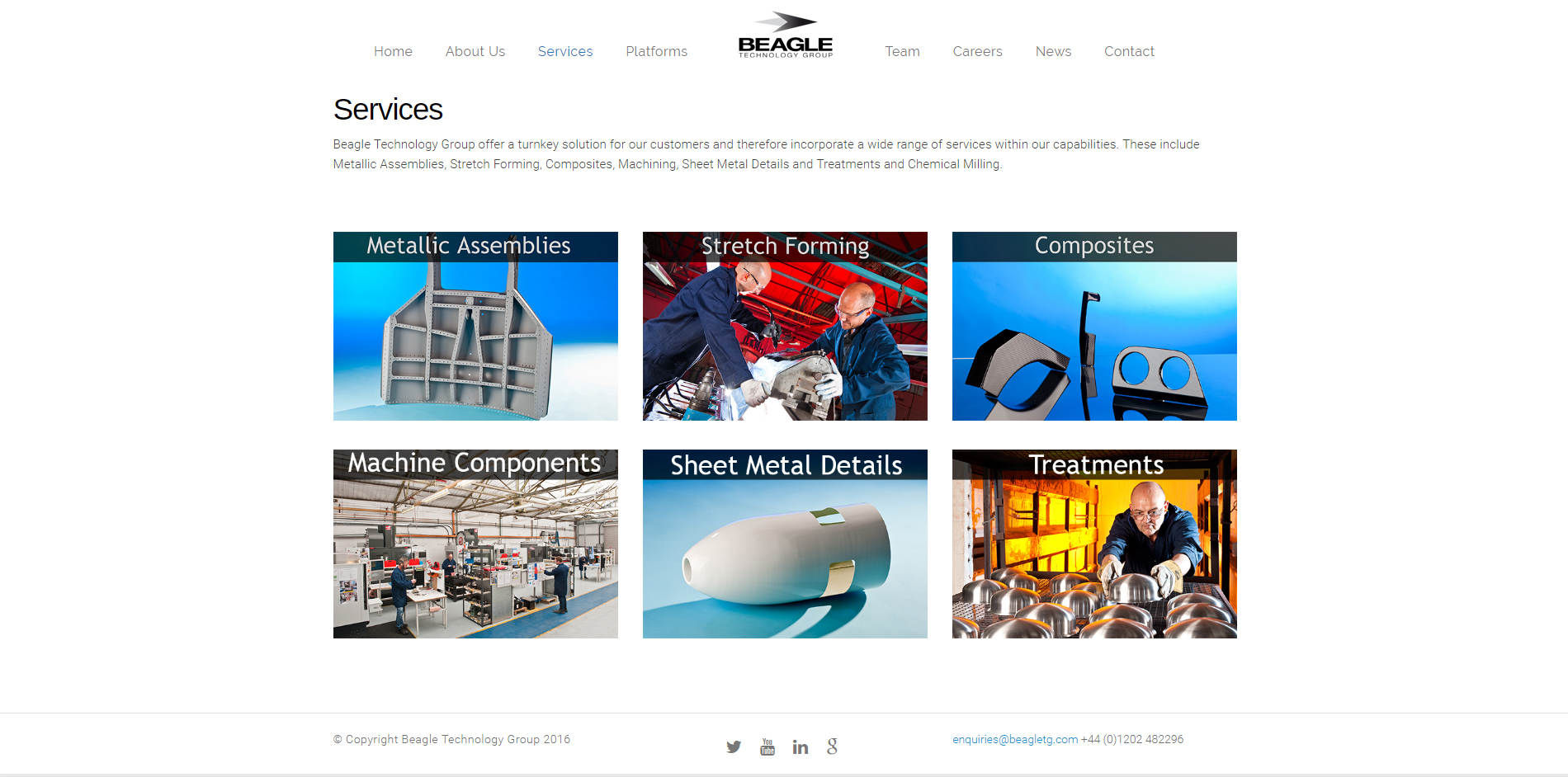 01

Jul 2016

Towards the end of last year, we were commissioned to create a new website for Beagle Technology Group, a manufacturing company based in Christchurch, Dorset that would involve new software, design and structure to the site while enabling the staff to update it easily themselves.

We opted for a clean, corporate design for company, fully mobile responsive along with very specific features including having highlighted text & direct link specific business branded colours, enabling no right click for images & photographs to protect theft, while allowing right click for text and shareable news content and videos to social media. We applied extensive on-page SEO work to the new website structure.

Lastly, we arranged a website teach session for employees to learn how to update the news features and recruitment pages themselves.
"A lot of hard work has gone into the creation of our new website and we would like to say a big thank you to DH Websites for making it possible. We are very pleased with how it's turned out and a particular thank you to Zelda who has provided us with fantastic support through the creation process."